In this course Diego Ojeda will share his non conventional approaches to teaching the AP Spanish language and culture class that have been successfully implemented in his instruction. 
This course will consist of pre-recorded modules that can be watched at any time, combined with a live interactive session where Diego will be giving feedback to all participants.  
This course will be entirely presented in Spanish, that way teachers will feel more confident in their classroom when approaching specific AP topics.
Modules:
AP Community building and classroom management.
Grammar in the AP class: writing strategies
The role of Comprehensible Input in the AP class: listening and speaking strategies
Who is this for?
This course is for any AP Spanish language and culture teacher is looking for alternative approaches to motivate and excite their AP spanish language and culture students to keep learning and loving the Spanish language and its culture.
Access
You will have access to this course from July 20 until September 20, 2020
Participation certificate and 10% discount in future Diego Ojeda online courses will be provided.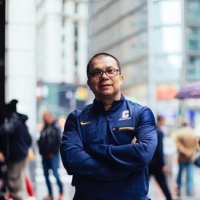 Instructor: Diego Ojeda
Diego is a passionate Spanish teacher and an accomplished world language presenter. He has been recognized and awarded for his outstanding teaching style that he brings to the class and enjoys sharing with his colleagues.A native of Bogotá, Colombia, with many years of experience teaching in his native country and in the United States, Diego brings a refreshing, cultural awareness and innovative perspective to the teaching of the Spanish language. Diego's instructional strategies can be easily adapted to any Spanish language proficiency level. Diego is co-founder of #langchat, a Twitter chat that has supported many world language educators in the US since 2011. He also is co-founder of #CharlaELE1 a Twitter chat where Spanish teachers around the world share and collaborate. Diego is currently the World Languages department chair at Louisville Collegiate School in Louisville, KY.
Diego is also the creator of popular materials and resources for the AP Spanish Language and Culture class that he shares through his blog: www.srojeda.com​
FQA
What language will Diego use?
All presentations are done in Spanish.
What's the deadline to enroll in the course?
You have until August 20, 2020 to enroll in this course. You will have access untill September 20, 2020.
When is the Live session?
The date of the Live session will be decided in July. We will send aa survey to determine the best date and time for most of the participants. The Live sessions will be recorded and teachers can send questions in advance.
Will this course include examples of activities done online?
Yes, Diego will share some examples of activities online from his experience.
What's the duration of the course?
6 hours.